Hello there November. Today I'm going to do my first Friday's Letters. :)
So here goes.
Dear Daddy's Mom
, Happy Birthday! Hope you're having a blast up there in heaven.
Dear semester break, why'd you have to end so soon? Couldn't you stay any longer? But still, thank you for giving me the time to organize my life (and closet for that matter). My life and closet were so messed up before you came, thanks to that one hell of a finals week at school. On second thought, I could NOT stand another week 175 kms. away from him, glad you're over in two days. :)
Dear second semester in law school, just seeing my schedule and the subjects you have for me makes me want to cringe. But you know what makes you worthy to look forward to? It's that I will be spending every single day with my guy for the next four months or so. ;)
Dear B, this is the longest we've been apart since 5 months ago. That 1 week had been the longest 1 week I could ever remember. Cheesy I know. But you're that one reason why I'm glad sembreak is ending soon and who makes the second semester easier to bear.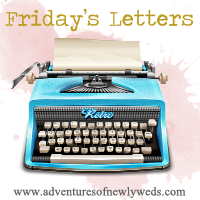 Enjoy the weekend everyone! :)